1) Alabama (Last week: 1)- So this team seems to be peaking at just the right time. Auburn's pass defense certainly helped the cause. Their date in Atlanta with Mizzou will be closer than many people think if Bama keeps playing defense with the "bend but don't break mentality."
2) Missouri (LW: 5)- You can thank two overturned calls for a victory. Not to say that the Arkansas offense would have scored on that last drive, but it would have been fun to find out the honest way.
Also, because I can: Sam Irwin-Hill lead Arkansas this season with 37 yards per carry.
3) Auburn (LW: 4)- Auburn is back to playing like we thought they would, looking like a playoff team. Too many ugly losses earlier in the season will hold them back, but this will be a dangerous team come bowl season.
4) Mississippi State (LW: 2)- You had one job: to finish off your rival's dreadful decline to the end of their season. Instead you let them win and in the process lost out on your chance at the playoffs. Have fun sleeping on that all offseasaon. We know exactly how you feel, Dan...
5) Georgia (LW: 3)- I listened to this game on the radio coming back from visiting the Promised Land for Thanksgiving. My sister graduated from UGA and we cheered loudly when the Dawgs went up by three late in the fourth quarter. It was looking like another Thanksgiving family football memory we would all cherish, a light version of Miracle on Markham if you will. Then came Georgia's special teams. It's time for Mark Richt to get with the times and hire a special teams coordinator because what is currently being done is substandard.
6) Arkansas (LW: 6)- One for each of the overturned calls against us!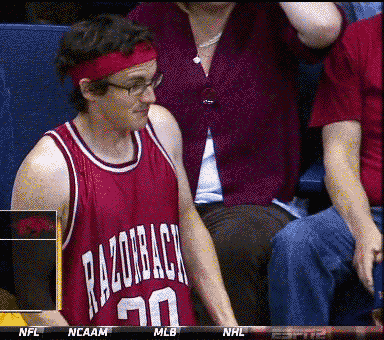 7) Ole Miss (LW: 7)- In the history of the College Football playoff, there have been two No. 1's: Mississippi State and Alabama. The Rebels defeated both of these teams.
8) LSU (LW: 8)- Leonard Fournette will be on the short list for the Heisman next season. For one, if used correctly, he'll get 40 carries a game. Bull. Freaking. Dozer!
9) Tennessee (LW: 10)- The Vols secured a bowl berth and took back the state championship with a victory over Vandy over the weekend.
10) Texas A&M (LW: 9)- Kevin Sumlin's position in College Station is not pretty. He has the amenities, access to recruits, and the money yet isn't seeing the wins follow suit. Two years ago no one thought Missouri would be the more successful of the two new SEC programs.
11) South Carolina (LW: 11)- Clemson finally got a win over Steve Spurrier; it had been five years since the last Tigers victory in the series. Tiger quarterback Deshaun Watson could make it a few more if he is able to successfully come back from ACL reconstruction and remain healthy.
12) Florida (LW: 13)- Will Muschamp came close, and had it not been for his complete failure to find an offensive coordinator to help his team score points he might have had a win (and a job).
13) Kentucky (LW: 12)- No one cares about Kentucky losing on this site. Everyone cares about watching Louisville coach Bobby Petrino, "a changed man," fight Wildcat assistant coaches before the game.
14) Vanderbilt (LW: 14)- You beat Tennessee two years in a row. It was time for the world to spin back on its axis correctly. 1925 and 1926 was the last time Vandy beat the Vols in back-to-back seasons.