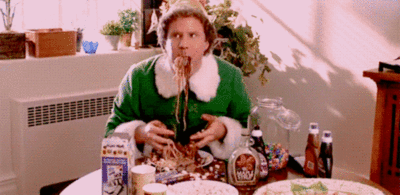 Here are some of the things we discuss on this week's podcast:
Coach and his dirty, filthy Santa
Doc Harper joins the show
Arkansas Razorbacks vs. Texas Longhorns in the Texas Bowl dissection
Is this a good matchup stylistically for the Hogs?
Will the loss of

Rohan Gaines

and

Carroll Washington

be a major detriment to the team?
Are the two road losses reasons to jump off the 4th season do-or-die Mike Anderson hype train?
Mike Anderson's philosophy - can it work?
What's Got to Go!
Tweets of the Week
If the audio player does not work, click here to listen!
Recorded Sunday afternoon, December 14, 2014
This is the Hog Trough Fancast.
---
Subscribe to us on iTunes and follow us on Twitter @HogTroughFC