1) Alabama (11-0, 7-0 SEC, Last Week: 1)- Beat Chattanooga? Check. No injuries to starters? Check. Shed a tear as A.J. McCarron walks out of Bryant-Denny for the last time (which more importantly means no more Katherine Webb)? Check. McCarron's father had this hat made for Nick Saban as a gift on senior day.
credit: al.com
2) Auburn (10-1, 6-1 LW: 2)- Those folks down on The Plains were getting ready yesterday (seven days early) for the Game to End All Games. And, at the same time, letting the rest of the country in how important football is to us in the SEC.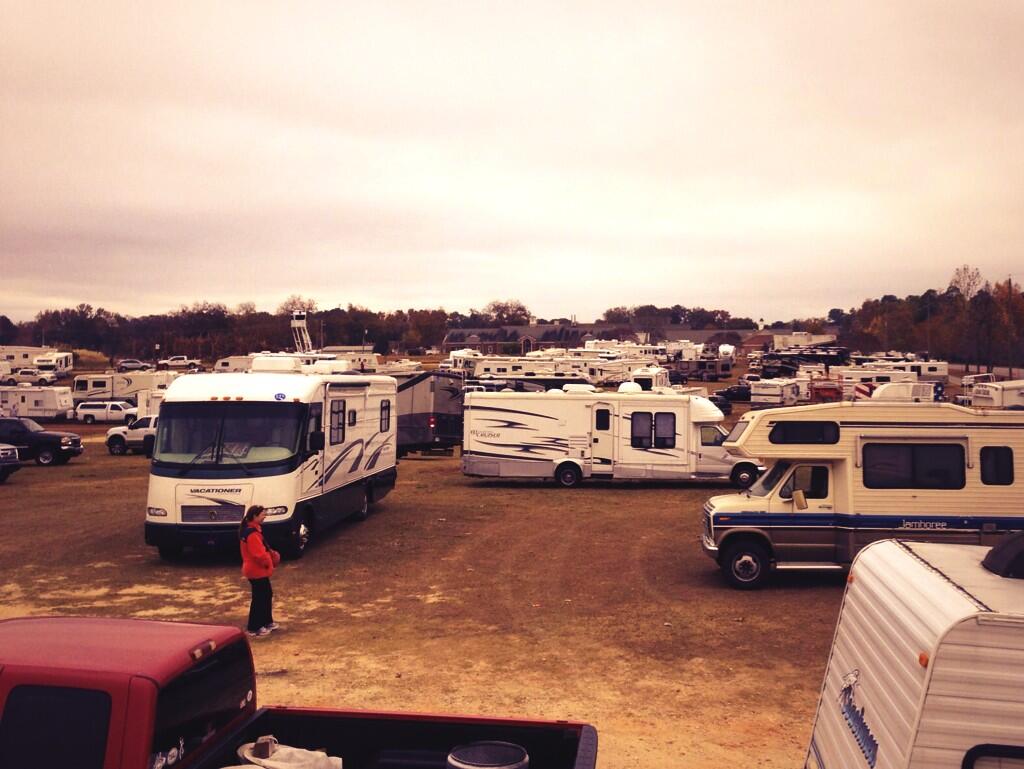 3) Missouri (10-1, 6-1, LW: 3)- The Tigers, considering the circumstances, played about as well of a game as they have all season in Oxford. Back in the AP top five, a win over fellow newcomer Texas A&M will assure the Tigers a trip to Atlanta. Hey Arkansas, a successful fake punt, with a hefty man nonetheless.
4) LSU (8-3, 4-3, LW: 5)- Speaking of the Aggies and playing the best game of their season, the Bayou Bengals did just that this week with a dominating performance in Death Valley. LSU is 30-1 in their last 31 games at home. Maybe after such a commanding performance this weekend, they'll be susceptible to a loss on Friday.
Jarvis Landry with his best KISS impression. No celebrating in college? credit: fansided.com
5) South Carolina (9-2, 6-2, LW: 6)- Steve Spurrier's bunch will await the Mizzou-A&M result. To pass the time, they will attempt to beat their in-state rival, Clemson, for the fifth straight year. For his fight with Dabo, he's spent time on 10-pound shoulder presses. Headband and all.
6) Texas A&M (8-3, 4-3 LW: 4)-Manziel lost his second Heisman in Baton Rouge this weekend. Word out of College Station is that he will make public his decision to stay in college or go pro after the end of the regular season and before their bowl game. If he wanted to, he could be a college football player for two more years.
Because the Aggies played horribly and didn't help my gambling game, I give you another LSU celbration. This time its Anthony Johnson after stopping Johnny.
7) Ole Miss (7-4, 3-4 LW: 7)- Can you imagine how this Ole Miss Marine would have reacted if they'd won?
8) Vanderbilt (7-4, 4-4, LW: 8)- Those kids from Vandy are pretty clever as they defeat Tennessee in consecutive games for the first time since 1926. They also beat Georgia and Florida this season, proving the Mayan's prediction was a year off. James Franklin talking -- at the 1:16 mark -- is why Vandy is where they are.
9) Georgia (7-4, 5-3, LW: 9)- Aaron Murray shouldn't have been playing with UGA up 30+ in the third quarter. Regardless, he deserves better than to leave Sanford Stadium on his Senior Night in an ambulance.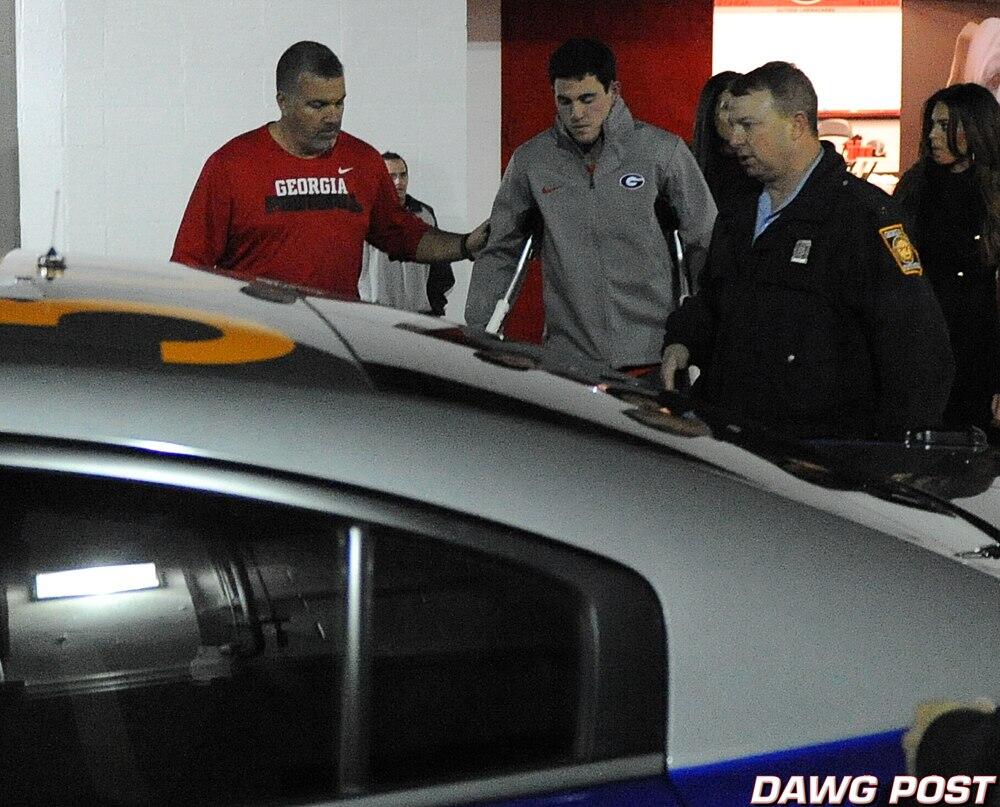 credit: @dawg_post
10) Tennessee (4-7, 1-6, LW: 10)- Just hope that James Franklin is out of there soon and those recruits are as good as advertised. Remember you beat South Alabama with a goal line stand, last night karma was out to beat you with a middle school-esque play call. They now stand 0-2 in the smokey unis, one loss in OT, the other in the final seconds of the fourth.
11) Mississippi State (5-6, 2-5, LW: 12)- Congrats to you Bulldogs. You won a game that no one wanted to win, which is more than can be said about your opponent. Even with arguably their best offensive weapon out (after he scored, of course), Mississippi State found a way to win.
12) Florida (4-6, 3-4 LW: 11)- At the time of publishing, Will Muschamp still had a job. Here are a few images from home loss to Georgia State that could change that fact.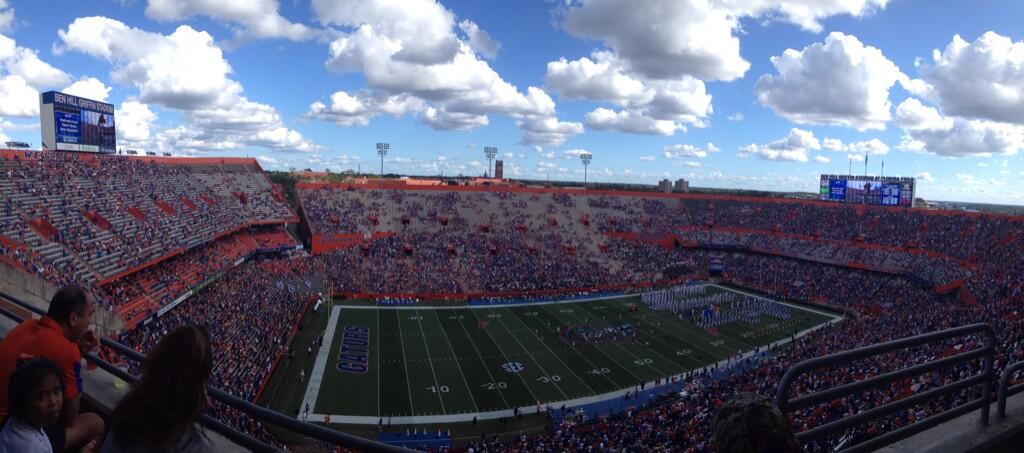 credit: @caroline_roper
credit: @FSUeyedoc
13) Arkansas (3-8, 0-7, LW: 13)- Going into the season, would you have believed me if I told you that the 2012 season would hold more wins than the 2013 campaign? The play assuring the Hogs' one of the last two spots of the power rankings at the end of the year.
14) Kentucky (2-9, 0-7, LW: 14)- Like I said earlier, he probably shouldn't have been in the game, but this is why they protect quarterbacks with so many rules.
-----
A native of Arkansas now calling the Hogs from yonder in Georgia, you can follow Graham on Twitter @grahamreaves or read his blog, On My Mind In Georgia.